Digital Retinal Screening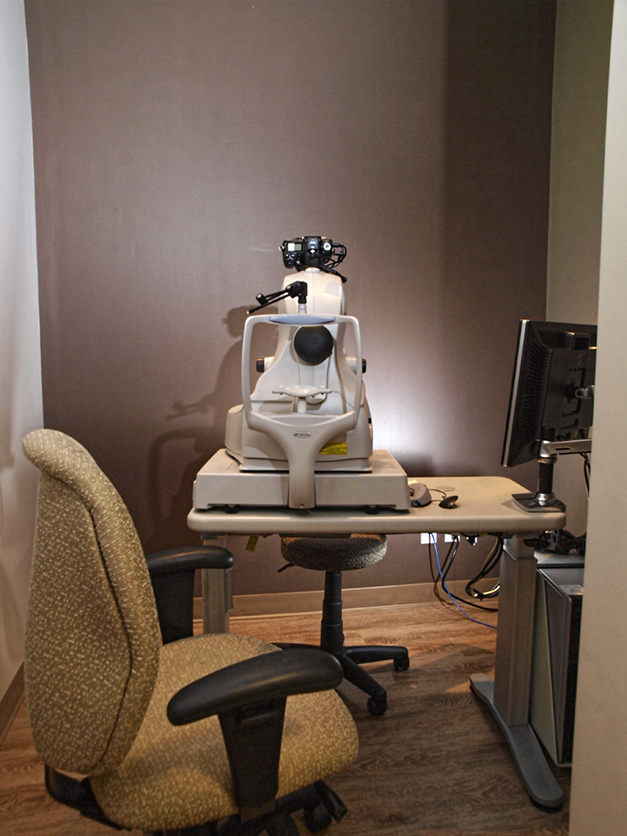 The optometrists at Northern Vision Care are thrilled to be able to offer their patients Digital Retinal Screening using the Topcon 3D OCT 2000. This specialized instrument has a 12 megapixel camera for taking high resolution photographs of the inside of the eye as well as an Optical Coherence Tomographer (OCT) that produces cross-sectional images of ocular tissues. Non-invasive OCT scans use optical backscattering of light to produce images similar to a CAT scan or ultrasound. Scans are so precise that your Optometrist is able to see fine detail right down to the cellular layer.
This new technology has revolutionized the early detection and treatment of retinal complications from diabetes, macular degeneration and even optic nerve damage in conditions like glaucoma. It also provides a baseline for comparison with future visits which will assist your Optometrist in monitoring disease progression and response to therapy. Your doctor can show and explain the coloured images of the interior of your eye to you which will help in your understanding of your particular eye condition.
Video Demos
Optical Coherence Tomography
3-D Optic Nerve Head Scan